Best Android Game Controller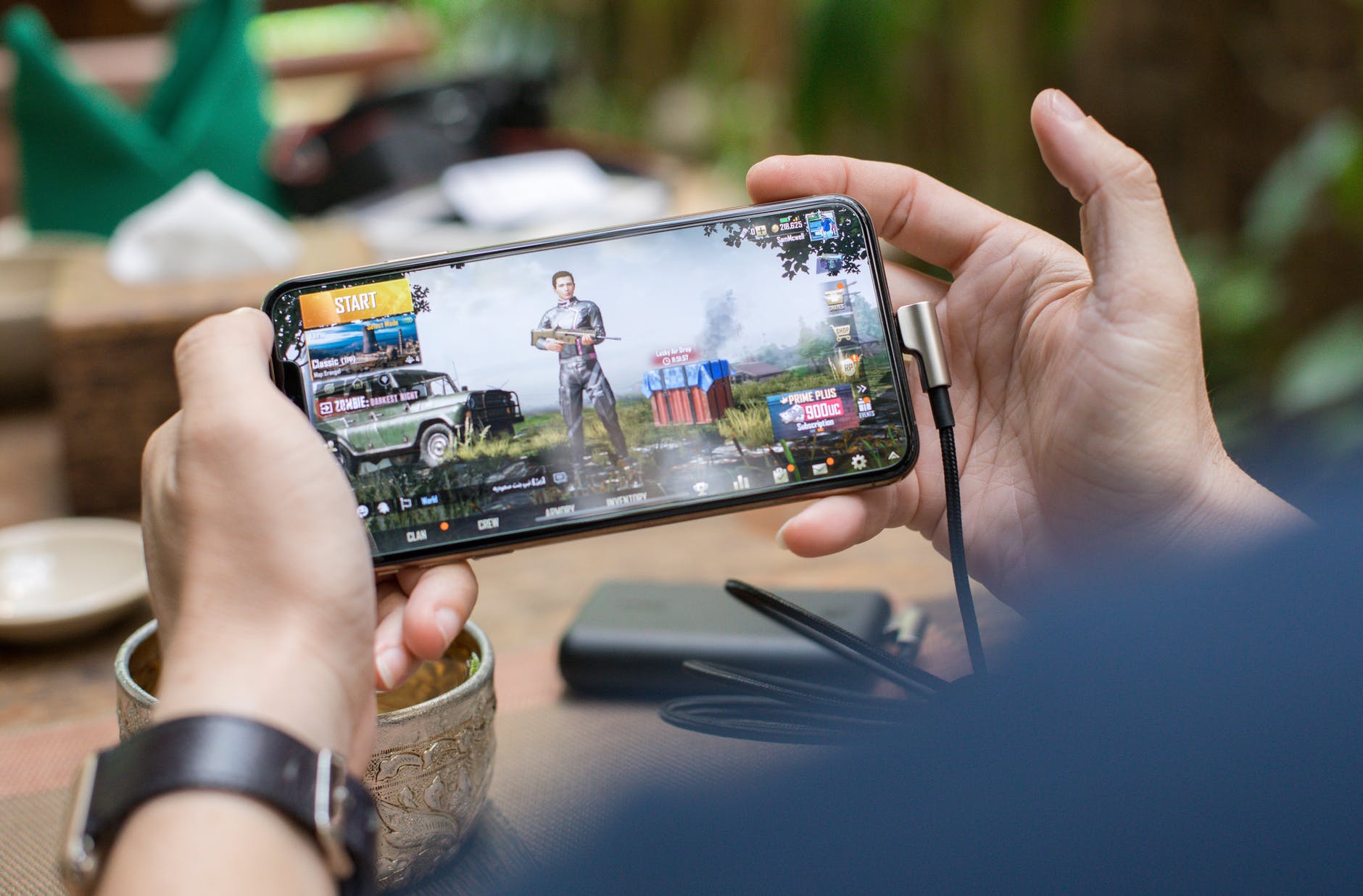 Gone are the days of playing boring games on the phone. Now we have the best android game controller in-house to make your mobile gaming sessions more intense and fun.
There are plenty of great games on Android phones, and all they need is a great controller to enhance the experience. Fortunately, there is no shortage of gaming peripherals in the market to choose from. Depending on the price tag and also your preference, you can pick a controller model that works best for you.
Here is our list of the best android game controllers to take your gaming experience to the next level.
Read More- How To Play The Fun Game Of Wikipedia
Best Android Game Controller On This List:
This list contains some of the best picks for phone gaming controllers. All of these are priced differently and boast unique features. You can choose the one you find the best according to your requirements.
Razer Kishi
Nowadays, mobile features better specs than various other computers. This is the reason why game developers have taken over the play store like a storm. Now you can play on your phone like a real game controller with Razer Kishi.
Turn your android mobile into a Nintendo Switch using a Razer Kashi game controller without worrying about Bluetooth connectivity. It ticks almost every box of features you would want in a phone game controller. Kishi also supports cloud gaming like NVIDIA's GeForce. The best thing about Razer Kishi is that you do not have to worry about charging the Kishi because it plugs directly into the smartphone. It even features a USB-C port if you run out of juice at any point.
We love Razor Kishi for android gameplay; however, it misses some spots. You cannot play games on your computer as this is truly an android mobile game controller. Also, you can only use the USB-C port for charging; you cannot plug in your headphones unless you have a type-C jack.
Keeping these cons aside, Razor Kishi is the best android game controller.
Moga Hero Power
Another best android game controller is from PowerA, The MOGA Hero Power. It has an ergonomic design with injected rubber grips that feels super comfortable in hand. You also get the option to choose between a USB connection and Bluetooth, which makes it an apt choice for the on-the-go. Moga Hero comes with a charging point and a Micro USB cable. The 3,000 mAh battery power bank is an added bonus that can be used to charge both your mobile and game controller between intense gaming sessions.
You also get an adjustable, detachable pone clip. This phone game controller will have you covered with a menu button, two analog sticks, a directional pad, four action buttons. The best feature of this gaming controller is that it comes with two advanced gaming buttons at the bottom.
The Moga power also shows battery level and features a power bank, wired/wireless switch. You will love the retractable kickstand, which is great when you wish to take a break. However, at $65, it is a bit more expensive as compared to other controllers but is worth the money.
Rotor Riot USB-C Controller
Another great android mobile game controller is Rotor Riot that comes with a gamepad. It is a great pick if you are looking for a wired controller with a phone bracket. The sad part is that it does not have Bluetooth connectivity as it connects via a USB-C port. This also means that it does not come with an inbuilt battery, so it will pull power from your phone and can impair battery life. This device cannot charge your phone, and it also does not have a headphone jack.
If you keep these minor cons aside, this can be a great game controller. It has a solid plastic build which feels good to hold in hand for a longer period. It instantly starts working and does not require any remapping.
Read More- Best Gaming Room Couch For a Fun Game Night
Razer Raiju Mobile gaming controller
If you are into tournament gamings, then you should definitely check out Razor Raiju, made especially for mobile tournament game sessions. It comes with dual Bluetooth and wired connectivity, hair-trigger mode, four multifunctional buttons, and a phone mount that has a 60-degree tilt for a comfortable viewing angle.
The Razer Raiju android game controller feels balanced in hand even when used with a phone mount. It is perfect for long gaming sessions, as it comes with 20+ hours of battery life. You also get USB-C and USB-A to charge the controller while playing.
It can work on two android mobile phones at the same time. One feature that we love the most about this phone game controller is that you can pair and connect two different phones using a physical switch. It comes for $29, and it is worth the money you pay for.
8Bitdo SF30 Pro Controller
8Bitdo is highly sought after, and here you will know why. SPF 30 Pro has a similar look and style to the SNES controller and will bring you back all the nostalgia feelings. But on this mobile game controller, some modern additions like two joysticks and shoulder buttons are the most obvious ones.
This game controller is super versatile and uses Bluetooth to connect to different devices, and is not limited to your android phone. It is small in size and less ergonomic, so it might have issues when using it to play games for long sessions. Also, it is a little expensive to proceed at $45. But if you are into this retro look, this gameplay is totally worth the money.
iPega PG-9083S Controller
Where phone game controllers are concerned, iPeg has a unique design. This android gamepad stretches to both phone and tablet and gives a Nintendo-like experience for your gaming sessions. This controller is compatible with various different devices and is one of the few devices that offers the best tablet gaming experience.
It comes with Bluetooth and has a 380 mAh battery which can last for up to 20 hours. Proceed at $43, you have many different options in the market. However, this one might not work with every android game; you will have to download a specific app to remap functionality.
Read More- Best Bluetooth Gaming Keyboard For Lounge Gaming
GameSir F2 Grip
Theoretically, any controller that comes with physical buttons is better than touchscreen controls. However, this is not true every time. Bluetooth connectivity can be a real pain sometimes, and you would want something more comfortable to hold in your hands.
This is why GameSir F2 is the best choice for an android mobile game controllers. This can be used on almost every sized phone and will provide something to rest your palms on. However, it will take some time for your thumb to adjust to holding the grip versus the phone. It is a perfect pick if you constantly struggle with hand fatigue when playing games for multiple hours.
This controller also features a conductive joystick that easily rests on the screen and lets you control your character's movement with tactile response. You can change the orientation simple or even get rid of it together. The grip can also be used as a kickstand for a Bluetooth gaming controller or watching media.
SteelSeries Stratus Duo
SteelSeries is the best company for Bluetooth android game controllers, and this Stratus Duo line is the greatest and latest. The company is famous for designing a comfortable handheld gaming controller. It comes with a rechargeable lithium-ion battery and a Wi-Fi dongle to let you connect the controller with the PC and enjoy your favorite steam games.
This Stratus Duo has successfully replaced Stratus XL. This controller has a more ergonomic design along the top side. The shoulder buttons are comfortable, and the only thing missing is a phone mount. The best part is that it comes with a rechargeable lithium battery meaning you will never have to worry about searching for AA batteries like with XL.
Read More- Top Weird Games To Play If You Have A Taste
PowerA Moga XP5-X Plus
When Galaxy Note 20 was first launched, Samsung and Microsoft collaborated together to launch " Project x Cloud" from beta status. Xbox Game Pass is now finally here with all the goodness, and Power A is the new partner to welcome the controller to the masses.
The Power A Moga XP5-X was designed while keeping Xbox Game Pass in mind with the help of Microsoft. It features two buttons that can be easily customized and also reassigned with sporting a dedicated power bank which prevents your phone from dying in long gaming sessions.
XP5-X is designed especially for smartphones, and the company claims that you can even use it with your PC. although, make sure that you have a long enough cable, as you will need a wire connection with XP5-X to connect with the computer.
If you are using wired headphones, you will have to directly plug into the phone because this game controller does not have a headphone jack.